Event Planning & Coordinating + Event Space + Catering
THE BEST EVENTS HAPPEN WHEN
WE MAKE EVERY EVENT SPECIAL
Your One-Stop-Shop For Your Event
Based in Thomasville, GA & South GA
We're An Event Planner, Event Space Rental & Catering Service In Thomasville, GA
At Receptions For You, we're in the business of hosting stunning weddings, receptions, and special events. Since our opening in 2000, we have given our clients the power to customize every aspect of their event, from bringing in their own decor, food, and entertainment or go with one of our standard party packages. We will make sure the special day you have envisioned becomes a reality. Contact us to book your venue today. We cannot wait to host you.
Rather is a wedding, bridal shower, baby shower, corporate and etc, we will plan and coordinate the event from start to finish. From the first meeting, our event planners get to know your interest and style, to understand what brings you true joy and happiness. This allows us to form an image of your idea event.
celebrations
Whether is a birthday, baby shower, or an accomplishment celebration, we are well equipped to design and bring together all your wants and needs to satisfy you and your guest. Put your trust in us so we can help you celebrate with your close friends and loved ones!
Weddings
We want to help make your big day special because we know the memories will last a lifetime! We will organize everything in such a way that you and your guests will fully enjoy the celebration of your wedding and will not distract you from having fun. Our coordinators will develop the most convenient action plan for you. We take into account everything to the smallest detail.
Corporate
We want to bring a beautiful relaxing experience of the corporate party to both employers and employees by planning the best event ever. We understand that most of the times company plan everything by themselves. But what if I told you that you will have a dedicated staff specialized to bring your vision for your event to life? We can do anything you imagine all while staying within the company's budget.
Consultation
We want to know all your interests, likes, and dislikes, your dream event, and other important to us details. We want to everything about you and your desires for your event. Because every detail will create a picture of who you are and help us craft a personalized event just for you.
Planning
We take those details and gather a visual for how we foresee your event to go. We gather decorations, vendors, DJs, hosts and etc. to make your event align.
Execution
Bringing the planning and vision together is the best part of what we do. On the day of the event, we provide a worry-free atmosphere for you and allow you to relax as we prepare the event. We take care of the entire event from start to finish.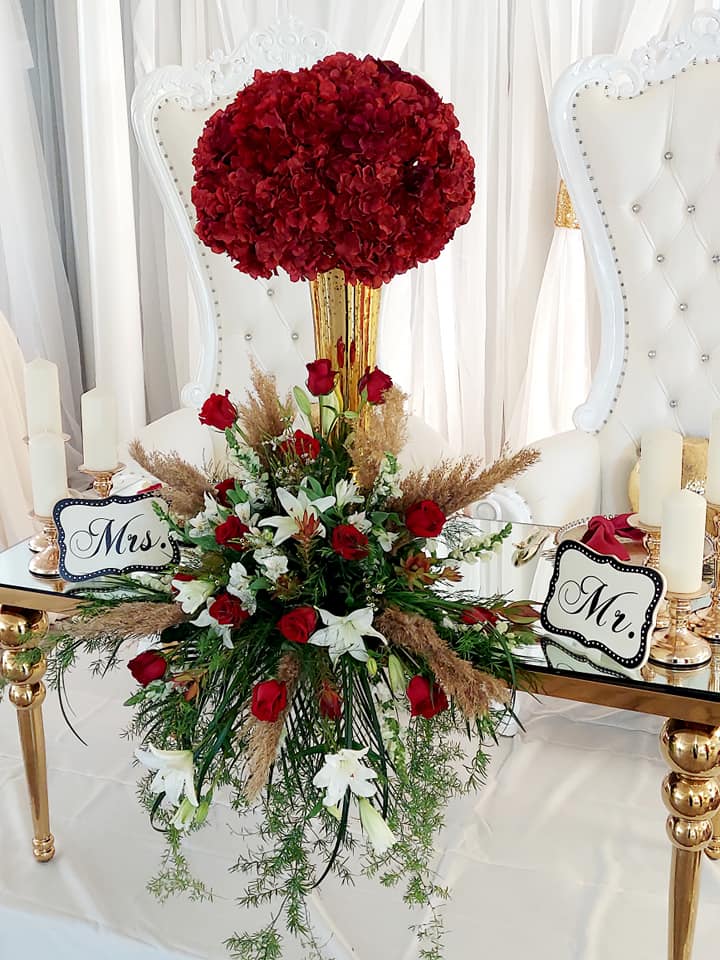 Why Event Planners Are Important
We set the tone of the event from start to finish. We handle your stress and allow you to relax while we make your big day special.
Years of Experinece
We have been creating events in Thomasville, GA  for more than 50 years and we know all the nuances. The secret of an ideal event is simple – a creative approach, efficient work of professionals, and tons of expertise.
Personalized Approach
Each event is unique and your detail should be special too. Our team will help you recreate your vision, an atmosphere in which every guest will feel comfortable enough to let loose and enjoy themselves. Our task is to understand what makes you unique and incorporate that into the event theme!
Reliable Vendors
Receptions For You works only with trusted vendors who provide quality services in a timely manner and are responsible for their work. We do not tolerate unprofessional approach because it is our reputation too, so be assured to have only crème de la crème!
Day of Coordination
The event coordinator is the person who prepares your event and is aware of all the details. We provide a worry-free atmosphere on your event day.  We do not let you stress over vendors' ETA's and floor plans, because that is why you hire us! Leave the event coordination to us and enjoy your special day!
We Will Save Your Budget
A professional event planner will be able to warn you against unforeseen additional costs. We also often receive special offers and pricing from our trusted vendors. The money you have invested into the event planner can save you money!
Flexible Meeting Schedule
We value the time of our clients and make the event planning process as comfortable as possible! Meetings are scheduled at a convenient place and time. We also offer Zoom meetings in order to adjust even to the busiest clients
A huge shout out to Mrs. Buffie Spencer and the crew at Receptions For You for everything. Man, she really outdid herself with the wedding. Everything was absolutely beautiful and perfect! Thank you for making my sister and husband's day so memorable and enjoyable to everyone! We greatly appreciate all of your hard work and creativity.

Great location for your function. Friendly staff, beautiful environment, good food. Enjoyable experience.
I have always loved the decor and hospitality at this Center. Buffie and her staff are creative and inviting.
The atmosphere is so pleasant with any event. The catering is excellent. The staff is like family. They make you feel welcomed and loved. I would recommend Receptions for You for any event
Upcoming Events? Book Now
We'll Make Your Next Celebration Very Special!